En français ici.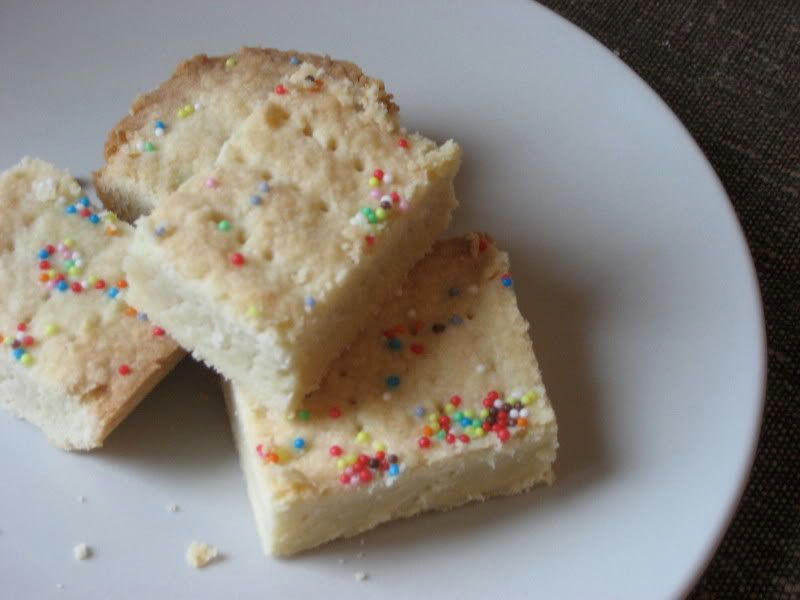 One of my favorite things about Christmas, is that it's a holiday about giving. I love giving presents, almost more than getting them, seeing people's eyes light up the way they do when you've found the perfect gift. I don't think this means that Christmas has to be about spending as much money as possible, though, or getting the newest, most high-tech gadget (although that can be fun sometimes). As I mentioned in my last post, one of the best things to give to all your friends for the holidays is homemade baked goods, especially when you want to give a little something to a lot of people. When I was little, I was part of a large church community and all of the families exchanged presents. Unable to buy gifts for that many people, most of the presents were homemade, often edible and they became traditions. Every year, we looked forward to a special spicy nut mix from one family, peanut brittle from another, yogurt-covered pretzels from a third etc.
My contribution to this tradition every year was homemade shortbread. Super yummy, easy to produce large batches and simple to make even for an 8-year-old (with some parental supervision I believe, although the way
I
remember it, all my dad did was the math to figure out what baking pans to use). The recipe I've always used was found in the Joy of Cooking, back when I was eight (ok, some of you are going to say I should stop acting like that was so long ago, I'm not that old, but 17 years makes a difference!). When they revised Joy of Cooking, the recipe got changed. I still use the old one. It's still one of the simplest recipes I know, and crumbly and rich and sooo good and... Well just try it. You'll see.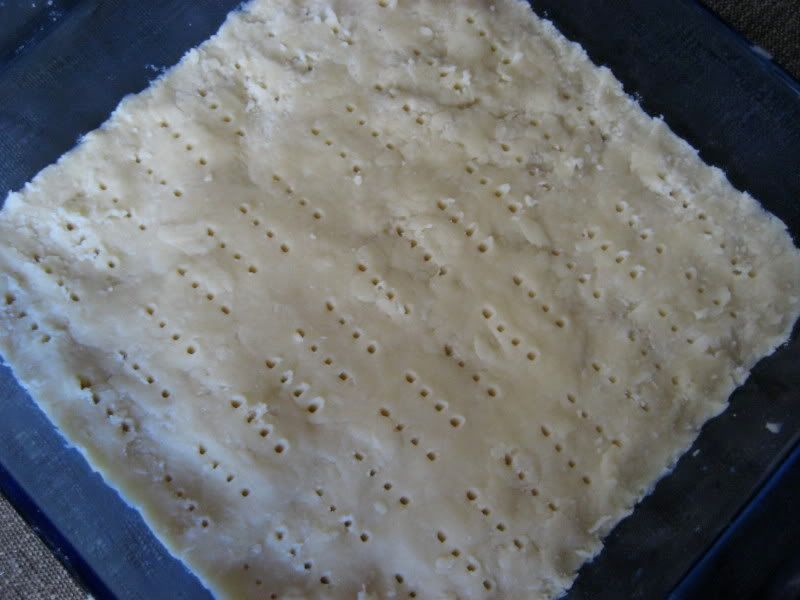 Preheat the oven to 325F (170F).

Cream:
1 cup butter, softened
Sift together:
2 cups flour
1/2 cup confectioners' sugar
1/4 tsp salt
Blend the dry ingredients into the butter. I recommended rolling up your sleeves, washing your hands and getting them involved in the process. (
The dough will be crumbly, and that's a good thing.
) Pat into an ungreased 9X9 inch baking pan and press the edges down.
If you want to decorate your short bread, sprinkle colored sugar on top (or the decoration of your choice) before baking.
Pierce with a fork every 1/2 inch. Bake for 25-30 minutes at 325F (170C). Cut squares while warm (or at least score deeply where you want to cut) in the pan. Wait until cool before removing them. If you try to cut them cold, they'll crumble badly.
I'm submitting this recipe to
Food Blogga's Eat Christmas Cookies Event
: