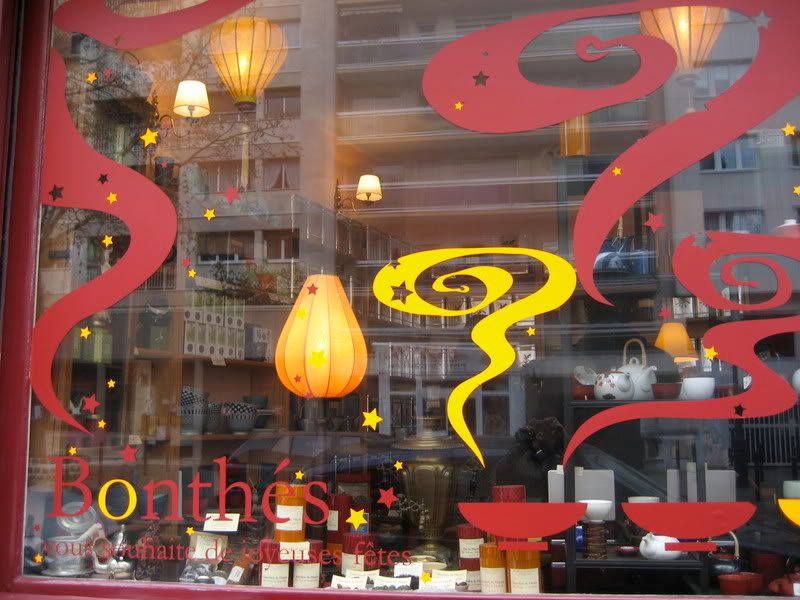 Bonthés et Accessoires
teashop was one of the first places I discovered in my neighborhood when I moved to Paris, and I've been going there ever since. When my parents came to visit, did they want to go the Sacre Coeur, or through the quaint streets of Montmartre ? No, practically as soon as they landed my mom started asking: "when do we go see Morad?" Morad is the owner, warm host and tea connoisseur extraordinaire of Bonthés, a shop on the more residential side of Montmartre, rue Marcadet.
Le magasin de thé, Bonthés et Accessoires a été une de mes premières découvertes quand j'ai
déménagé à Paris, et depuis j'y vais régulièrement et j'y amène tous les gens qui me rendent visite
! Ma mère est tombée tellement amoureuse de ce petit endroit chaleureux que lorsqu'elle traverse l'Atlantique pour venir à Paris, elle ne veut voir ni le Sacré Cœur, ni la Tour Eiffel, avant de passer rue Marcadet voir Morad, propriétaire passionné de Bonthés.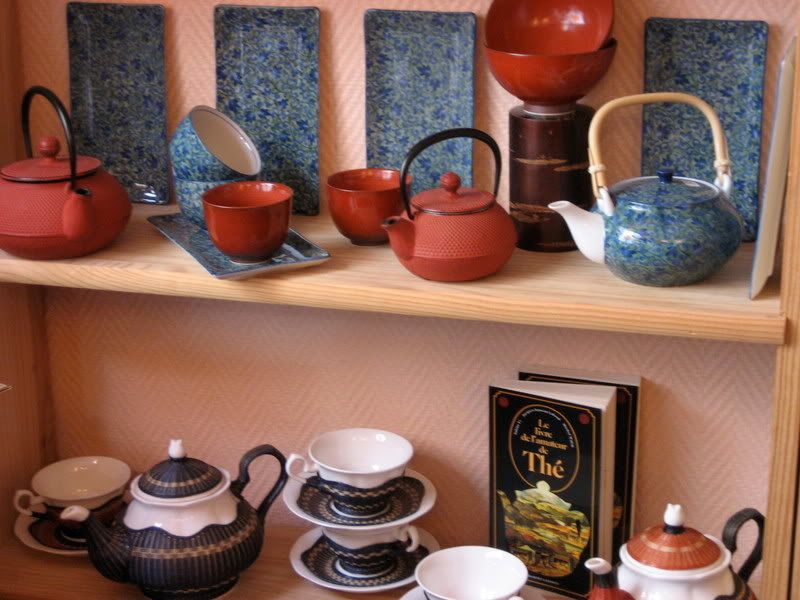 Bonthés sells tea, of course, but also teapots and cups of all shapes and sizes, its own brand of (organic!) honeys, jams, cakes, spices and all kinds of tea accessories.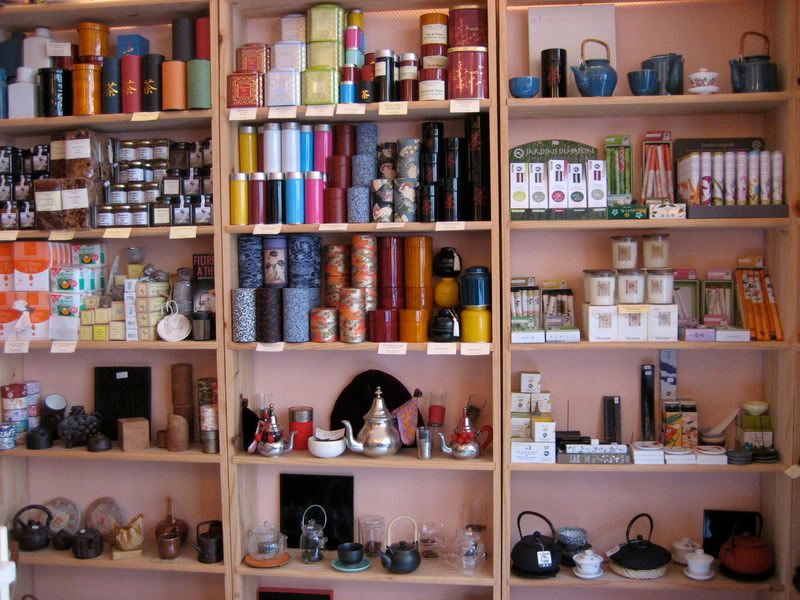 Comme vous voyez sur les photos, Bonthés et Accessoires vend non seulement du thé, mais aussi des théières de toutes les formes, boules de thé, épices, ainsi que des confitures, miels, gâteaux marque Bonthés et souvent biologique ! Miam, miam.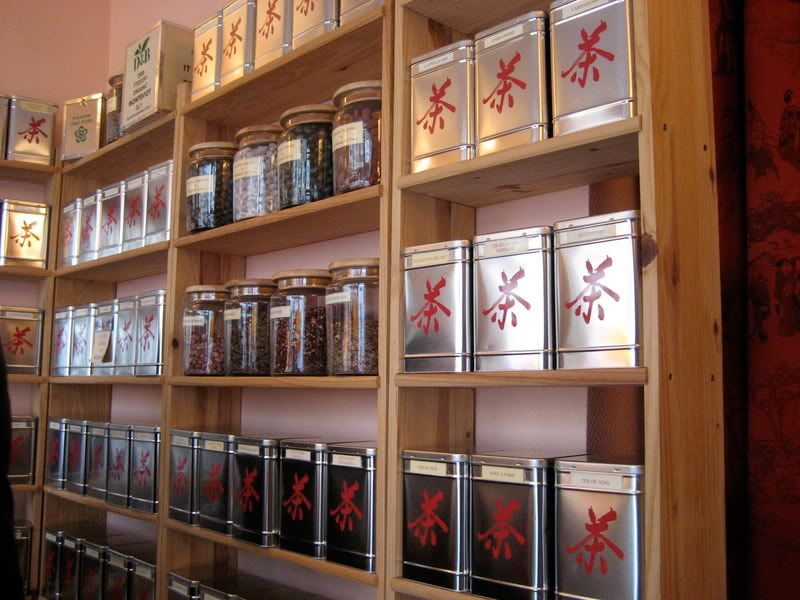 When you come in, Morad offers you a cup of tea: morning tea, afternoon tea, or evening herbal tea after 6pm, Christmas tea in December, Easter tea for Easter, etc., and to go with it, an assortment of tea chocolates to taste! (You're hooked already, no?)
Dès que vous entrez, Morad vous propose une tasse de thé selon l'heure ou la saison (thé du matin, de l'après-midi, sans théine après 18h, thé de Noël en Décembre ou thé de Pâques), et des chocolats à déguster avec !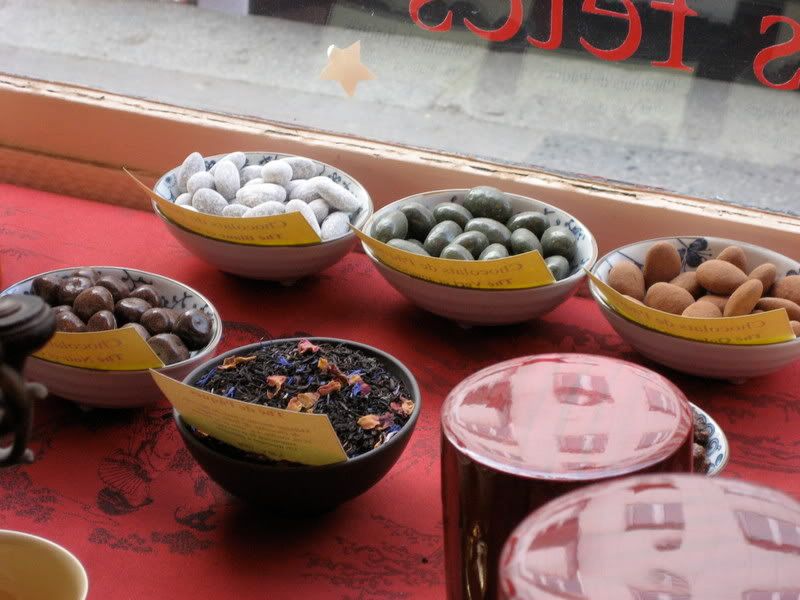 Morad can recommend a good tea for any taste and budget, tell you its story, or, if you're not in a hurry, why not the whole history of tea in the world? :-) His joy and passion are totally contagious and I always end up staying much longer than I intended. So there you go. I sound like an ad campaign, but I swear I don't work for him – although I keep trying to convince him that I should!
Les thés sont tous bons, mais aussi les histoires qui vont avec, que Morad prend un grand plaisir à raconter. Si vous avez le temps, il vous ferait peut-être tout l'historique du thé dans le monde, qui sait ? ;-) C'est difficile de ne pas être touché par sa passion (et non, je ne suis pas son agent de presse, - mais il devrait peut-être m'embaucher !).