Après six semaines de voyage aux Etats-Unis à rendre visite à ma famille et des amis, je suis enfin de retour à Paris dans mon merveilleux appart :-) En recapitulatif, et pour vous mettre l'eau à la bouche dans l'attente de nouvelles recettes, je poste quelques photos de bons repas que j'ai eu en vacances...
Well, I'm finally back at the apartment in Paris after a six-week interlude in the US of A visiting friends and family. To re-cap and get your taste buds ready for new recipes to come, here are some pictures of good food I ate over vacation. Ready for the food porn? Here we go...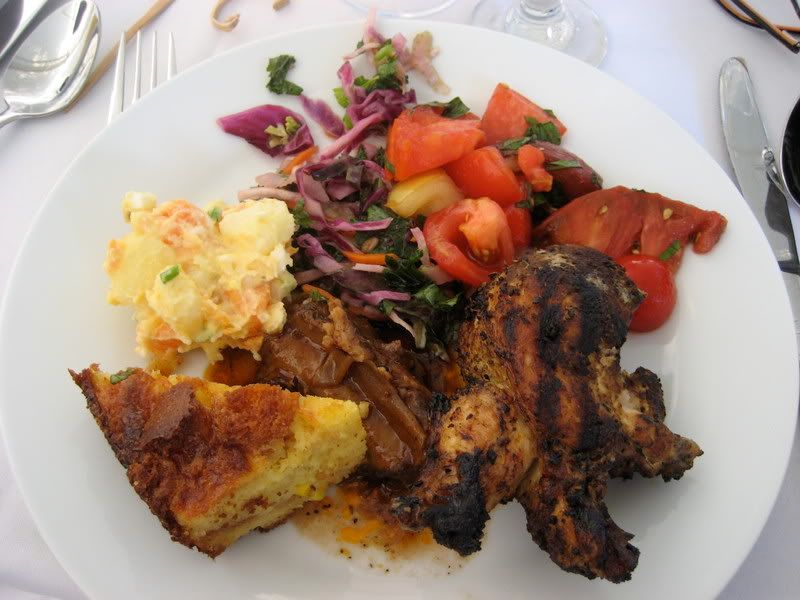 Nous avons commencé dans l'état de Connecticut au mariage de mon cousin où le repas était fait maison par des amis du couple.
We started out in CT at my cousin's wedding where the lunch was homemade by friends of the couple.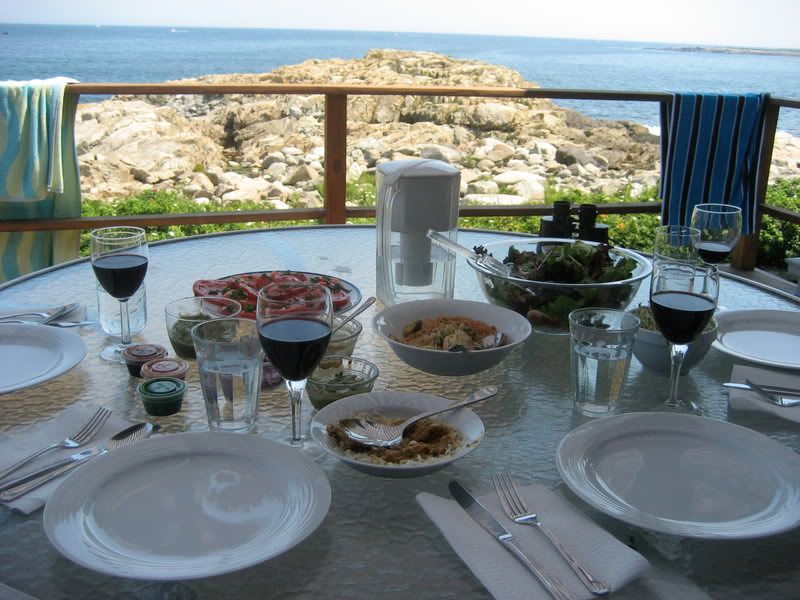 Puis nous avons mangé souvent face à l'océan à Rockport (là où j'ai fait mon gazpacho vert).
Then we were off to Rockport, where we often ate starting at the ocean (here's where we tested and approved my
green gazpacho
).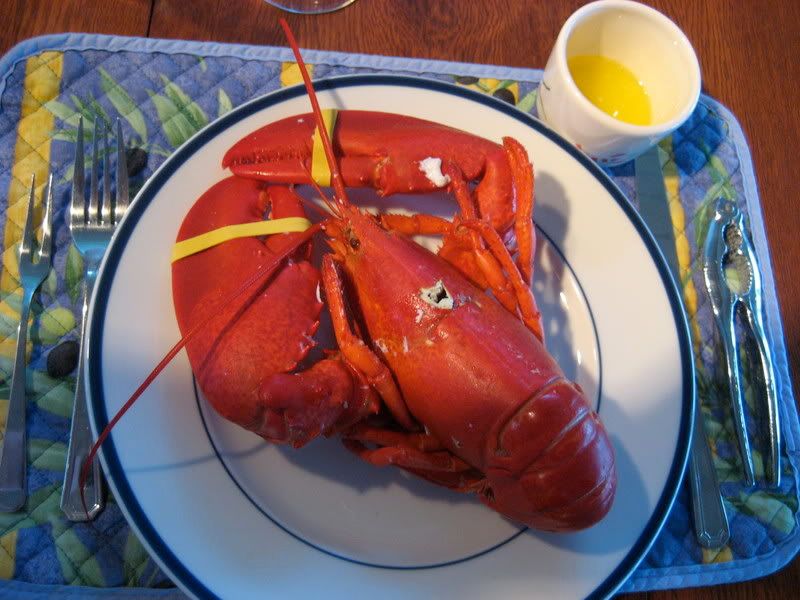 Il fallait aussi profiter des homards frais pendant qu'on était là !
And we took advantage of all those yummy fresh-caught lobsters while we were there!
In San Diego where we went to celebrate my spunky great-aunt's 90th birthday, we ate at the Prado restaurant.
Après, ce fut San Diego pour fêter le 90e anniversaire de ma grand-tante, une femme merveilleuse avec beaucoup d'énergie et d'humour. Là, nous avons mangé au restaurant Prado: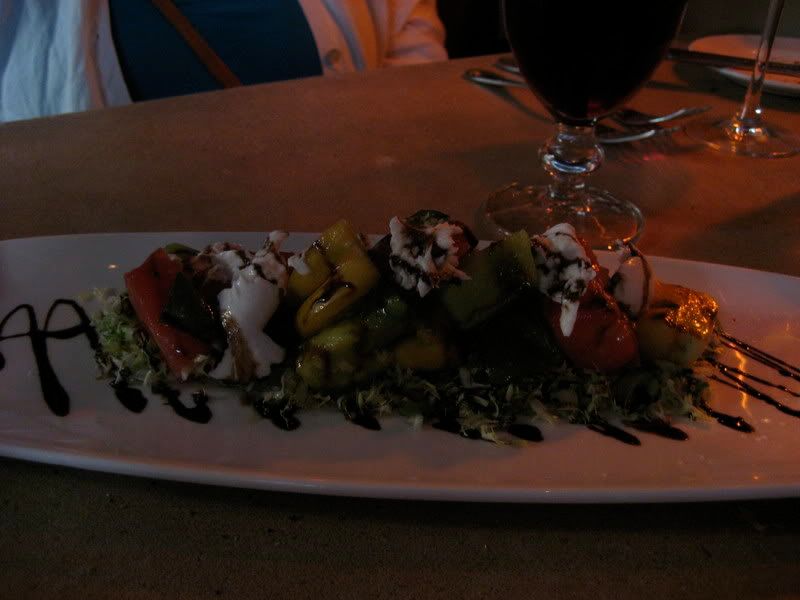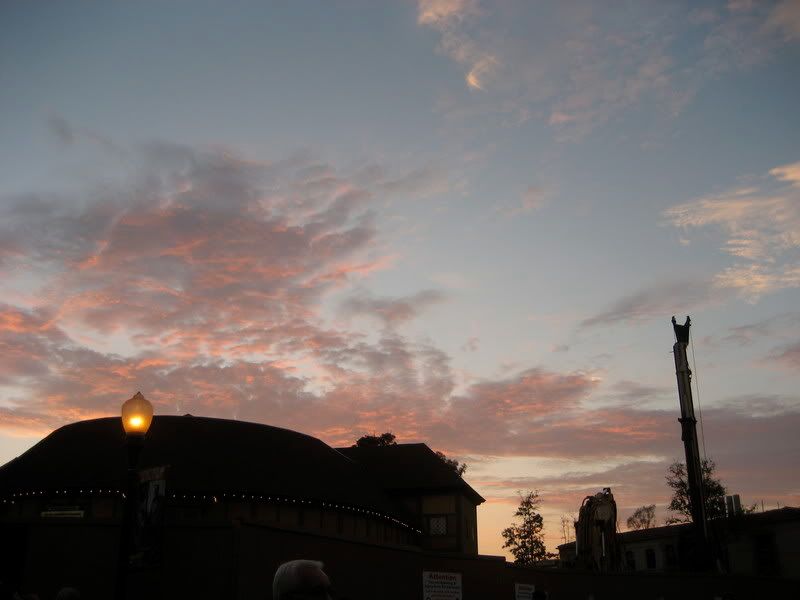 and then headed off to a Shakespeare play in the park.
avant d'aller au voir une pièce de Shakespeare dans une reproduction du Globe Theater.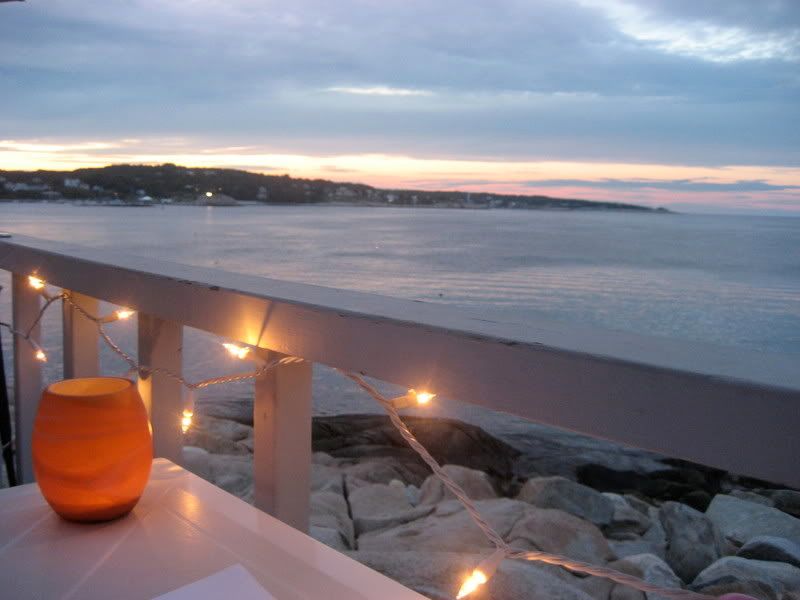 De nouveau à Rockport, nous avons dîné en tête à tête avec D. dans un endroit romantique (My Place by the Sea) à côté du port.
Back in Rockport, D. and I had a wonderfully romantic dinner by the harbor overlooking the sunset at My Place by the Sea.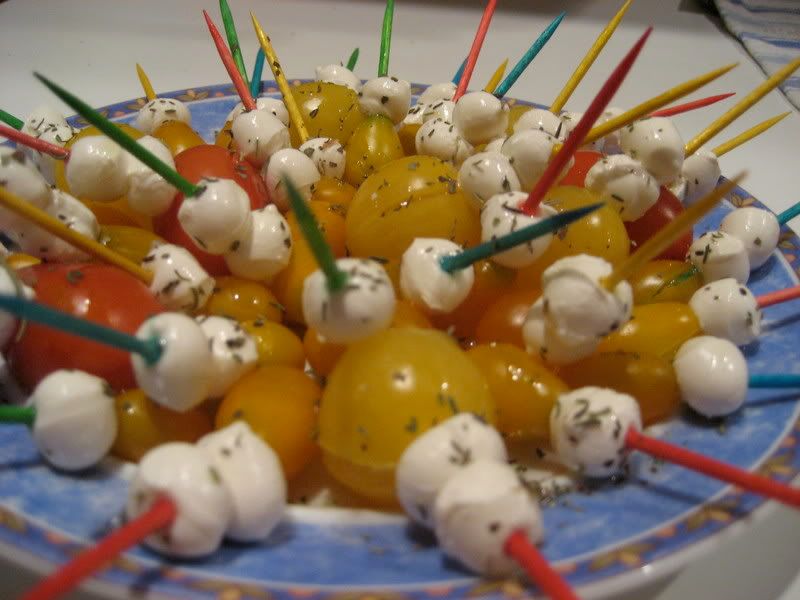 At my parents' in PA, we mostly had fun with the garden tomatoes, making salads, sauces and these cute appetizers.
Chez mes parents, en Pennsylvanie, nous avons surtout profité des tomates du jardin. Nous en avons fait des salades, des sauces et ces petits apéros sympas.
Maintenant, je suis contente d'être rentrée, et d'explorer plein de possibilités dans la nouvelle cuisine !
Now I'm just happy to be home, because I have lots of ideas for my new kitchen! Stay tuned ;-)